We fight stigma, we create awareness, we strengthen local organizations.
"You must be yourself. Follow your passion and talent and don't get distracted by people who don't trust you. From the age of 9 I always knew that I wanted to be a football player."
Blind and deaf children have the same rights!
But not the same options.
Deaf and hard of hearing people often have no place in society. There is social exclusion. They have almost no opportunities, scant education, no contact with other children, are not welcome on the playground in the village. Poverty is also the biggest cause of disability. Children in particular are vulnerable to disabilities due to malnutrition, lack of knowledge, inadequate medical care and poor sanitation. Conversely, disability leads to even more poverty. Costs keep going up, opportunities for education, work and a place in society are in decline. Often the community turns away from children with disabilities and from the family to which they belong.
They are bursting with talent, with joy and passion. All they need are opportunities. From the circle of poverty, disability and exclusion. We want these young people to have access to education, to be able to play sports and to make music. That they shape their own future. and that of others. To make the world a better place.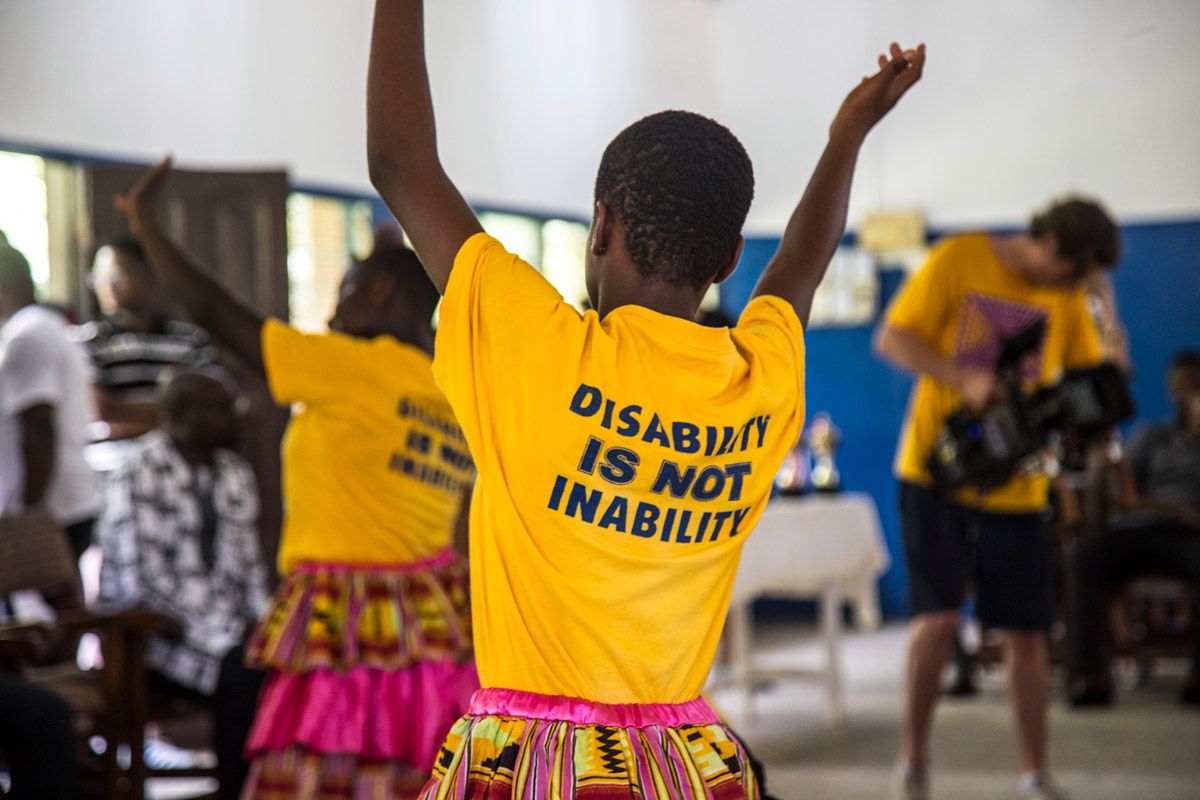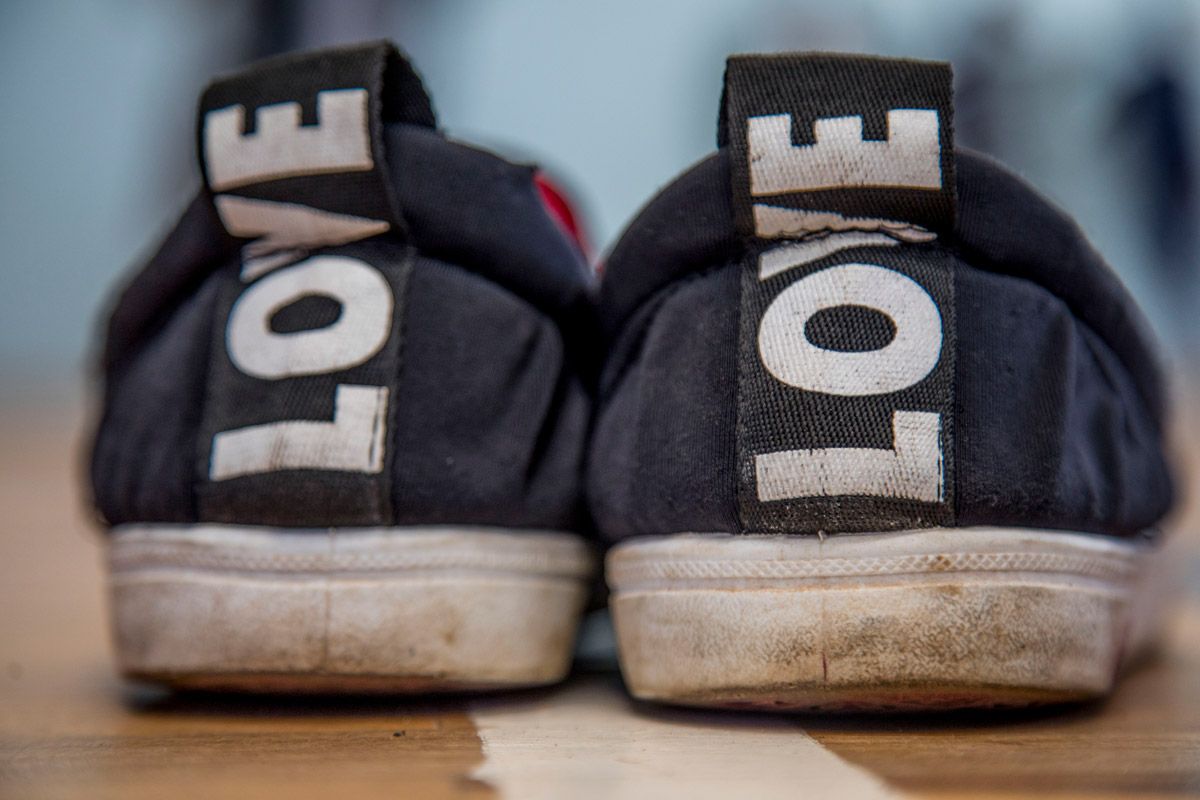 THEORY OF CHANGE
Memphis Foundation distinguishes three interrelated elements of empowerment:
• The power within: deaf and blind youngsters have the necessary life skills and the capacity to use these skills to shape their own future,
• The power to advocate: Deaf and blind young people are able to influence their communities and to express their voice and opinion to advocate for their rights and their integration into society,
• The power of support: the communities around deaf and blind young people appreciate and support them and encourage these young people to develop.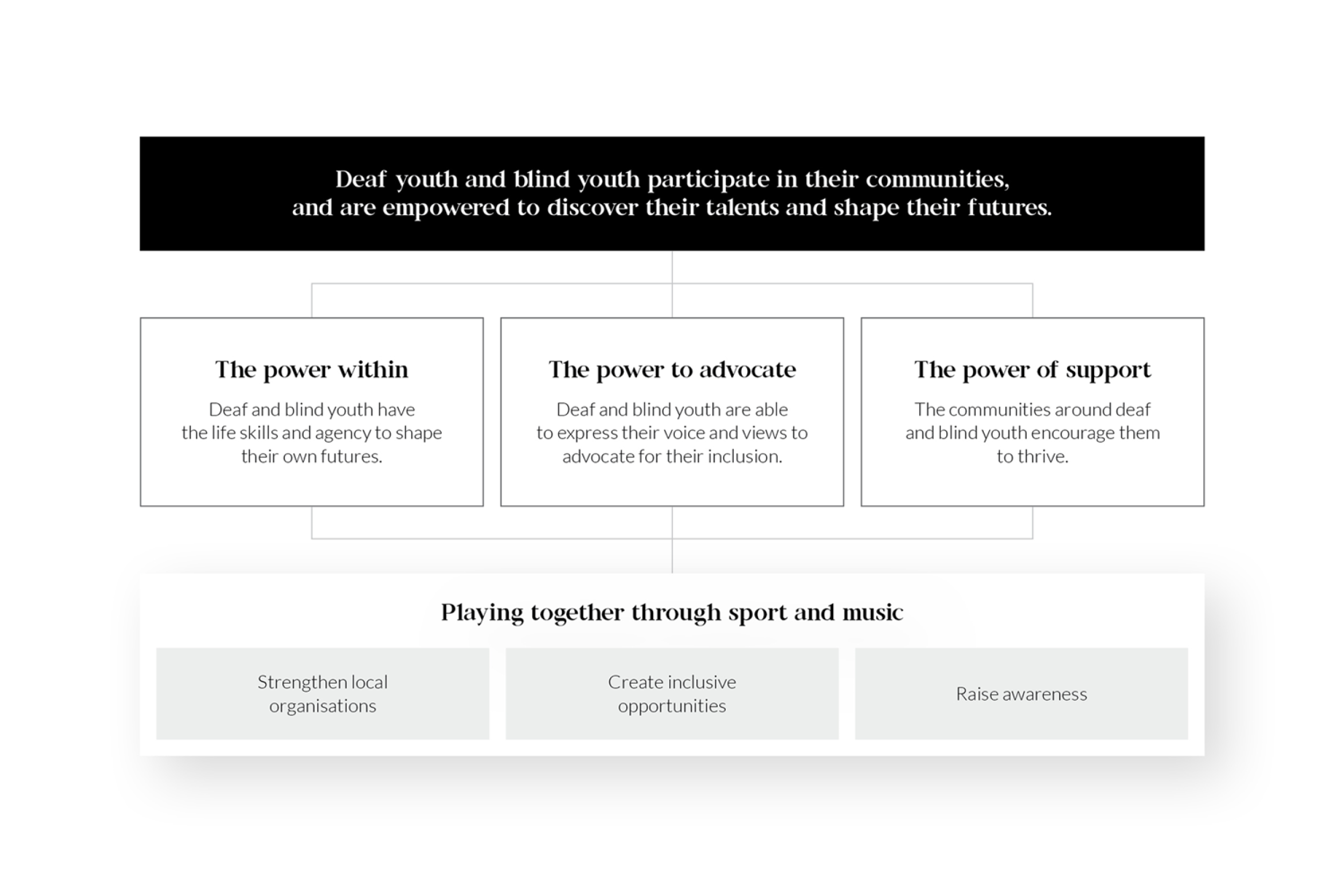 do right
Humanity has agreed together (in the Universal Declaration of Human Rights): that the government is obliged to protect children against all forms of discrimination. Every child living with a disability has the right to appropriate care, education and training that enable them to lead a satisfying, full and decent life. The independence of the child is promoted, and the child can actively participate in society. All children have the right to education, and every child has the right to leisure and relaxation.
Do you know what happens if you actually grant these rights to blind and deaf children in Ghana? Great things, that's what happens. Because every child, every person has unique talents. The world becomes more beautiful when we let these kids, boys and girls, shine.